Damon Albarn: The Best British Musicians Of The Last 30 Years #2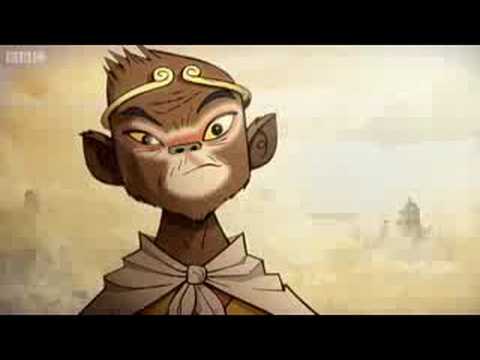 It only seems fitting that as The Olympics draw to a close I should be writing about someone who has added so much to our enjoyment of the games. I'm not talking about any of Britain's medallists, although they've obviously helped. No, I'm talking about Damon Albarn, the man responsible, with his friend and artistic partner Jamie Hewlitt, for the BBC's brilliant intro credits and music. The animation & music are inspired by the story of Monkey, familiar to a generation of 30-something Brits as the character from Chinese mythology who lit up our TV screens in the late 70s& early 80s. Albarn & Hewlitt's version (Monkey – Journey To The West) is a bit different though: they made it into a full on opera and have now released an album
. Not bad for a guy who started off in the shoegazing/baggy scenes of the early 90s.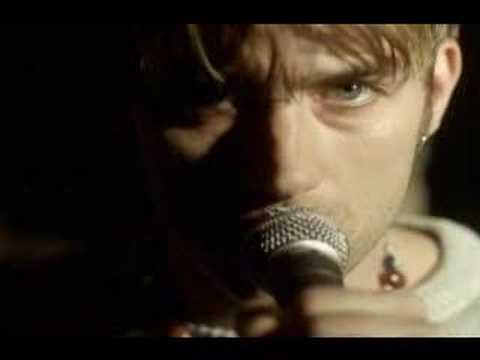 In fact, when you look at where Albarn started it really is amazing to see how far he's come. As much as I loved early Oasis Damon Albarn's constant creative reinventions leave Noel Gallagher looking like the one-trick pony he's become. Whilst Oasis found a formula and have reworked it ever since (with diminishing returns in terms of quality) Damon has jumped from genre to genre, getting stronger all the time.
He first hit the charts with blur and their second single There's No Other Way: at the time it was a perfect piece of baggy inspired pop. Looking back, it's actually one of their weakest tracks, and not even the best track on their début album Leisure
. For whilst it was the wah wah and beats of There's No Other Way that caught the public's attention, much of the rest of the album seemed to have more in common with the less mainstream shoegazing bands which seemed to be coming out of the home counties at a rate of one a month back in 1991.
It should have been obvious where blur's hearts lay: in one interview Albarn claimed that blur had killed baggy (in fact I'd argue that U2 did that with the release of Achtung Baby) and songs such as Wear Me Down could have been produced by Chapterhouse (check out Pearl if you don't believe me). For all that, the album was a bit of a hodge-podge (although Sing, which featured on the soundtrack to Trainspotting
, was a bit of a lost gem): since then the band have admitted that they rushed the recording & release of it in order to ride the wave of popularity.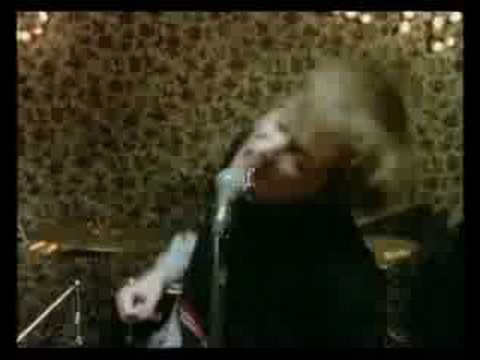 The band toured the album heavily and jumped into the rock & roll lifestyle with a vengeance (a jump that is delightfully documented in Alex Autobiography Bit Of A Blur): however they obviously became disillusioned with the music they were performing as their next release Popscene was a total change in direction. It did very little business in the charts and never appeared on an album (at least in the UK): but it's a great insight into what would become Albarn's trademark of jumping from one sound to another. And whoever directed the video for Song 2 had obviously seen Popscene's, even if no-one else had.
Following the disappointment of Popscene blur started ploughing their own farrow even more. As the rest of the world fell in love with the US & grunge, blur released Modern Life Is Rubbish
, which channelled The Kinks into the 1990s. It also saw Albarn's song writing, in partnership with Graham Coxon, really start to blossom.
Tracks like Starshaped (the name the band gave to the shape they took when they passed out on their hotel beds after a night of carousing), Colin Zeal, Sunday Sunday & Chemical World were light years ahead of the tracks on Leisure. They told tales of characters inhabiting the real Britain of the 1990s: far from perfect, decidely eccentric and absolutely fascinating. And in the album's final track, Resigned, blur produced their first classic. It's over 5 minutes long, made up primarily of swathes of guitar and what sounds like a knackered old organ, and sees Albarn sounding like he's about to end it all. And it's beautiful.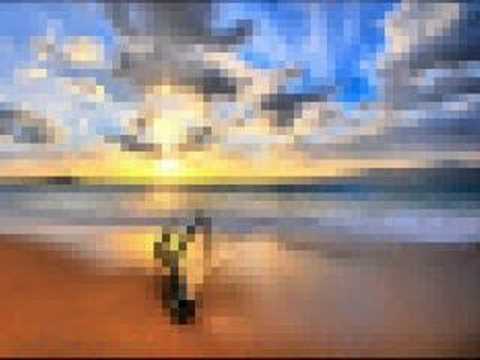 Of course it was far too good an album, and too far out of step with the rest of the UK at the time, to really achieve the success it deserved (although it did go gold). I remember seeing blur on the Modern Life Is Rubbish tour – the set was designed to look like a lounge from a 1950s British house and at one point Albarn gets into what looked like a TV. The show was amazing and yet the venue wasn't even full and, at a Q&A session the band did before the show, there can't have been more than 30 fans (I was one of them). Just a year later they were playing to thousands of people at Mile End greyhound stadium following the huge success of their next album Parklife
.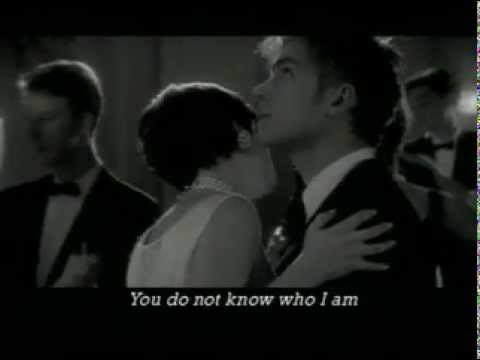 Parklife made blur the biggest band in the UK. Tracks such as Boys & Girls, Parklife & End Of A Century perfectly captured the zeitgeist of the time as well as showcasing an increasingly adventurous range of music. How many other chart-topping bands would release a single, To The End, with the chorus sung in French and a full orchestral backing? Or a song which is more like a piece of stream of consciousness prose with musical backing, recited by a Cockney actor? Once again the album's highlight was an extended nod to their shoegazing roots, This Is A Low: all reverb and organ it showed a band utterly at ease with their own brilliance.
The third part of blur's British trilogy was The Great Escape an album which, if I'm honest, I never really cared for. It was over-produced, over the top and rather disappointing. That said, The Universal, with its Kubrick-esque view of the future (and Clockwork Orange inspired video) is an absolute classic. Unfortunately much of the rest of the album seemed to suggest a band believing their own hype and running out of ideas. It was also the album that included Country House, which started the blur v Oasis 'war': ridiculous when you consider that Country House & Roll With It are two of the weakest tracks either band have ever produced.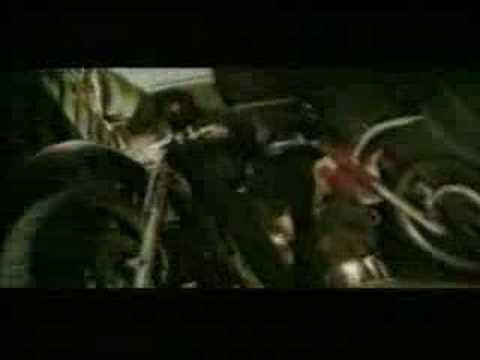 However, this being Albarn, their next album was entirely different to The Great Escape. The eponymously titled blur opened with Beetlebum, one of the most beautifully downbeat love songs you're ever likely to hear, whilst Song 2 saw blur selling grunge back to the Americans. M.O.R. is a joyous slice of noise whereas On Your Own sees the band fiddling round with Roland 606 drum machines (not something you can imagine Oasis attempting to pull off). Country Sad Ballad Man more or less defies description, You're So Great is an amazingly touching love song (crackles & all) whilst the georgeous Look Inside America saw blur come to terms with the country that they had spent so long trying to distance themselves from.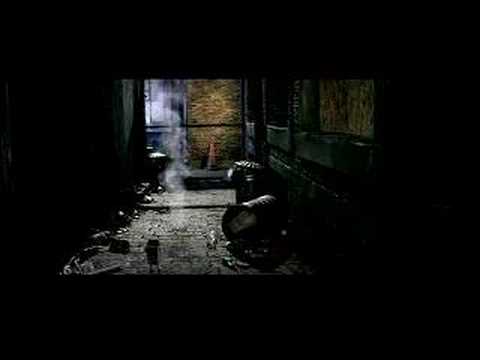 This was probably my favourite blur album and, after this, I lost interest in them a bit. Whilst tracks such as Tender, Out Of Time and the amazing Coffee & TV (which saw Graham Coxon take lead vocals in a move that harealded his eventueal departure from the band) showed flashes of blur's brilliance, it seemed more & more like the band were losing interest in what they were doing. And this probably explains why Coxon left blur and Damon Albarn went on to try his hand at everything from traditional African music (Mali Music) to dance & hip hop with the utterly post-modern Gorillaz. As if that wasn't enough he managed to corrall some of the planet's greates musicians to join a band known only be the title of their, to date, only album.
All of which leads us back to where we started, with Damon Albarn writing an opera, in between running a record label and all of his other projects. I haven't written as much about these as I have about blur because, if I'm honest, I don't enjoy them as much. That doesn't change the fact they show what a truly talented musician he is and also highlight why he is, along with Paul Weller, probably the best British musician of the past 30 years.